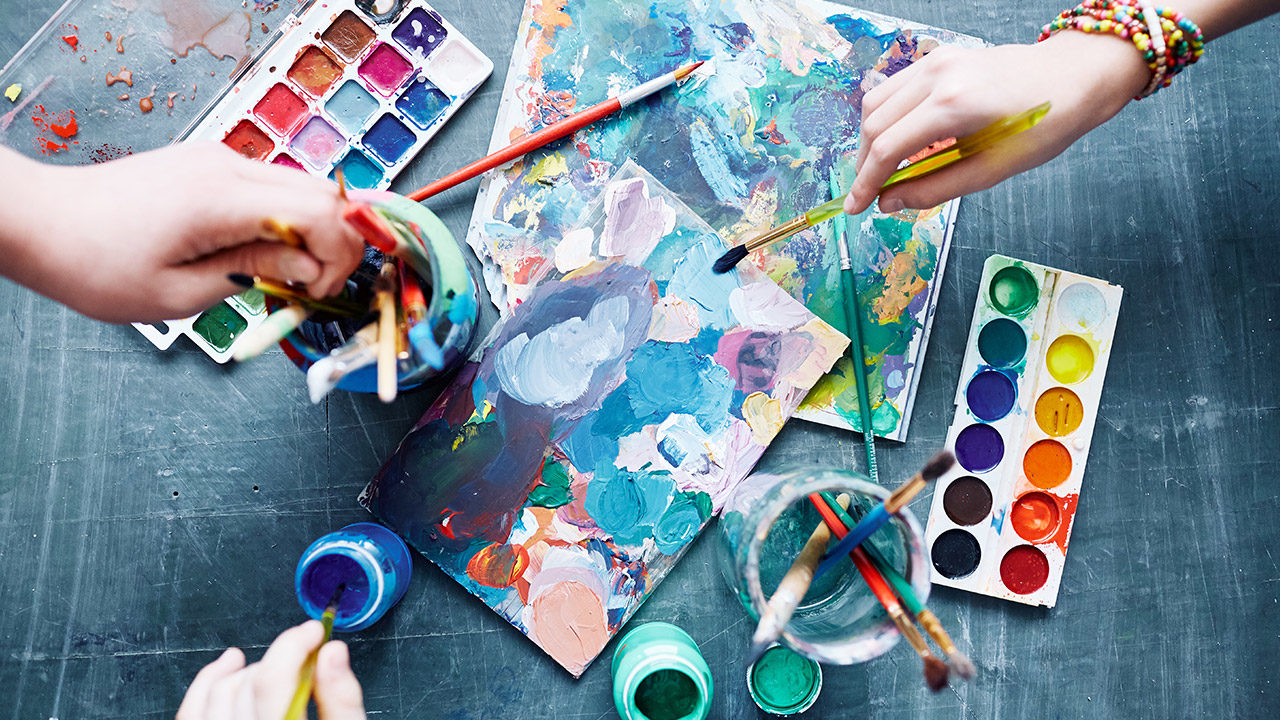 Services for Children and Adults
Art Therapy
The Pieters Family Life Center currently offers individual and group art therapy services for children and adults, with a focus on those with developmental disabilities, including people with autism, as well as other physical or neurological issues.
What is art therapy?
Art therapy is an established mental health profession that uses the creative process of art making to improve and enhance the physical, mental and emotional well-being of people of all ages. Art therapy is founded on the belief that art making is healing and life enhancing. Art therapy integrates human development, visual art (drawing, painting, sculpture, photography and other art forms) and the creative process with models of counseling and psychotherapy.
Do you need artistic ability to participate in art therapy?
No artistic experience is required. Art therapy is about discovering the joy of the creative process rather than emphasis on the finished product. Art therapists invite people to explore and express themselves through engagement with art materials. Art therapy is about learning to experience the wonder of the journey rather than the final destination within the safe, nurturing space of the art studio.
What are the benefits of art therapy?
Enhance creativity and self-expression
Increase self-esteem
Decrease depression through emotional expression
Improve problem-solving capabilities
Develop interpersonal communication skills
Expand cognitive abilities
Reduce stress and anxiety
For more information on art therapy please complete the interest form below.
Creative Arts interest form