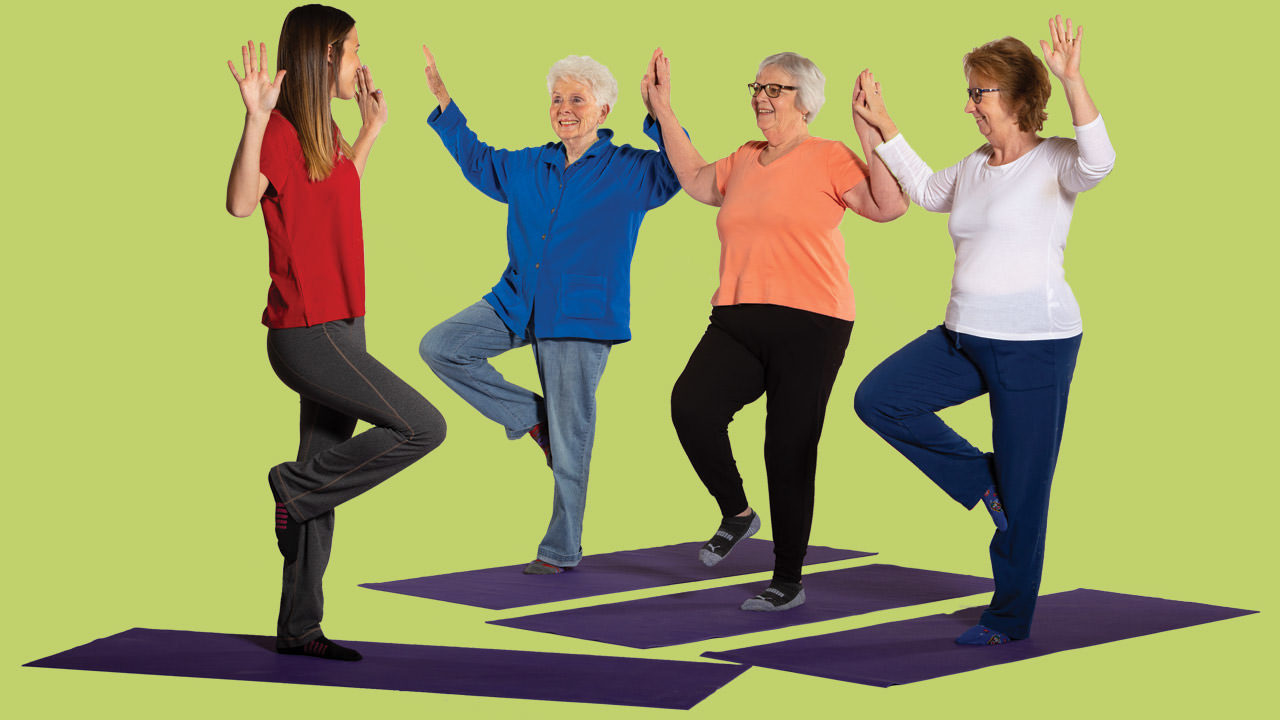 Senior-Focused Fitness Activities
Senior Programs
Whether it's our intimate, non-intimidating and easy-to-use fitness room or our supportive and fun group fitness classes, we're a place where you can be active in a safe and comfortable environment.
Mark Twain once said, "Age is an issue of mind over matter. If you don't mind, it doesn't matter." The Pieters Family Life Center's senior-focused fitness activities make it even easier for age to not matter. We're a SilverSneakers, Silver & Fit and ReNew Fitness fitness facility, offering free and low-cost fitness options to seniors.
Fitness Benefits
SilverSneakers, Silver & Fit, and ReNew Fitness benefits include:
Free, unlimited access to the Pieters Family Life Center fitness center
Free access to our senior fitness classes
LOW-IMPACT CLASSES WITH HIGH RESULTS
Free with your SilverSneakers, Silver & Fit or Renew Fitness membership, these classes can help you increase your muscular strength, range of movement and activity for everyday living. All classes are taught by certified and friendly instructors who'll get you moving to your ability. They'll also get you laughing and having fun because, after all, laughter is the best medicine.
Be Fit Forever Level 1
A full body workout with cardio and circuit segments, using hand held weights, min-balls and different levels of exercise bands. Seated options and exercise modifications are addressed. All levels of participation are encouraged.
Mondays 10:00 – 11:00 am
Be Fit Forever Level 2
Pick up where Monday left off! This is a similar class to Level 1 with some different exercises thrown in. If you do Level 1, this class will work for you too!
Wednesdays 10:00 – 11:00 am
Morning Stretch with Megan
A gentle stretching workout designed to improve flexibility and mobility. Not only will you be moving better, but stretching can also help improve circulation, posture and alleviate stress. * some stretches will be done on a mat on the floor. Modifications will be provided if you prefer not to get up and down from the floor.
Do you wonder if you're eligible for SilverSneakers, Silver & Fit or Renew Fitness at the Pieters Family Life Center? You can email or call us. Better yet, stop by and visit us.