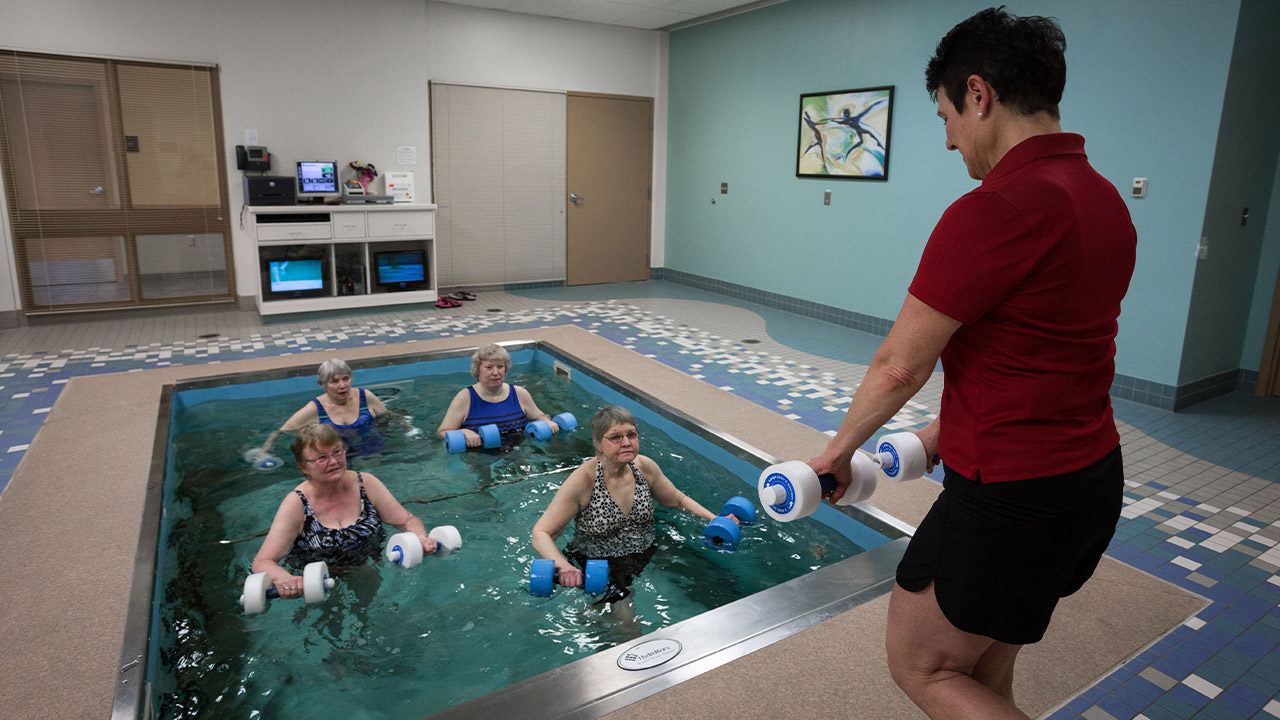 Aquatic-based Fitness Classes
Aquatic Fitness
The Pieters Family Life Center has a variety of aquatic-based fitness classes focused on health and healing for people with chronic disease or pain.
Aquatic exercise can help to reduce pain and improve joint range of motion while strengthening and relaxing muscles. The buoyancy helps to protect recuperating knees, ankles and hips – especially for people recovering from knee or hip replacement surgery.
Water Walking
This is an ideal fitness option for those who find it hard to achieve cardiovascular goals on land because of joint, mobility or chronic pain conditions. It's also a great way to start for people who are interested in becoming more active. The buoyancy and warmth of the water lessen joint pain as people walk or jog, while the water provides resistance to intensify a muscular workout. To ensure physical distancing requirements this is an individual class where your time can be 100% customized to meet your needs.
To sign up for your initial session, click button below or call us.