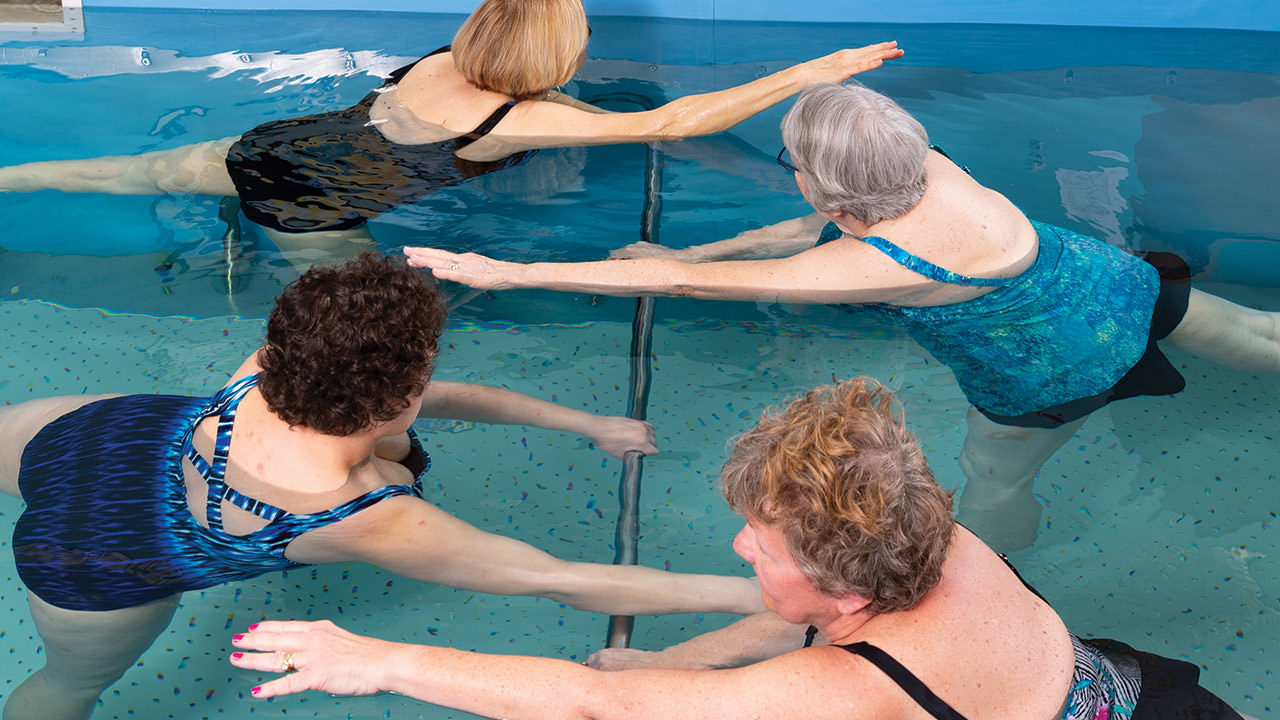 Aquatic Physical Therapy
Aquatic Therapy
Our pool provides a comfortable environment for therapy with ground-level entry and warm water that allows for pain-free movement.
Our warm-water aquatic physical therapy takes place in an easily accessible, specially designed HydroWorx 2000 therapy pool. The pool floor raises and lowers, so it's easy to get in and out of the pool without stairs or ladders. The floor has a built-in treadmill, so you can go for a slow walk or run at higher speeds.
Our pool provides a comfortable environment for therapy because the buoyancy of the water reduces the effects of gravity, making it easier on your body and allowing for pain-free movement. Benefits of aquatic therapy include improved balance and coordination, endurance, mobility, range of motion and strength.
Overview
Aquatic therapy is beneficial in treating many conditions, including:
Arthritis
Back/spine pain and injuries
Chronic pain
Joint replacement recovery
Neurological disorders
Orthopedic injuries
Pediatric issues
Post-surgical care
Work-related or motor vehicle injuries
Your course of treatment and length of therapy session will be determined by your physical therapist. We request that you arrive 15 minutes before your scheduled appointment. We have locker rooms and gender-neutral changing areas. Showers and lockers are provided for your convenience in locker rooms, but we ask that you bring your own lock. Patients are required to shower before entering the water.
Please bring a swimsuit, towel and non-slip footwear. Some patients prefer to wear water shoes during their therapy session, but barefoot is OK, too. It's a matter of personal preference.
A referral from a health provider is needed for this service. We accept most insurances.
To schedule an aquatic therapy appointment please call 585-487-3528.