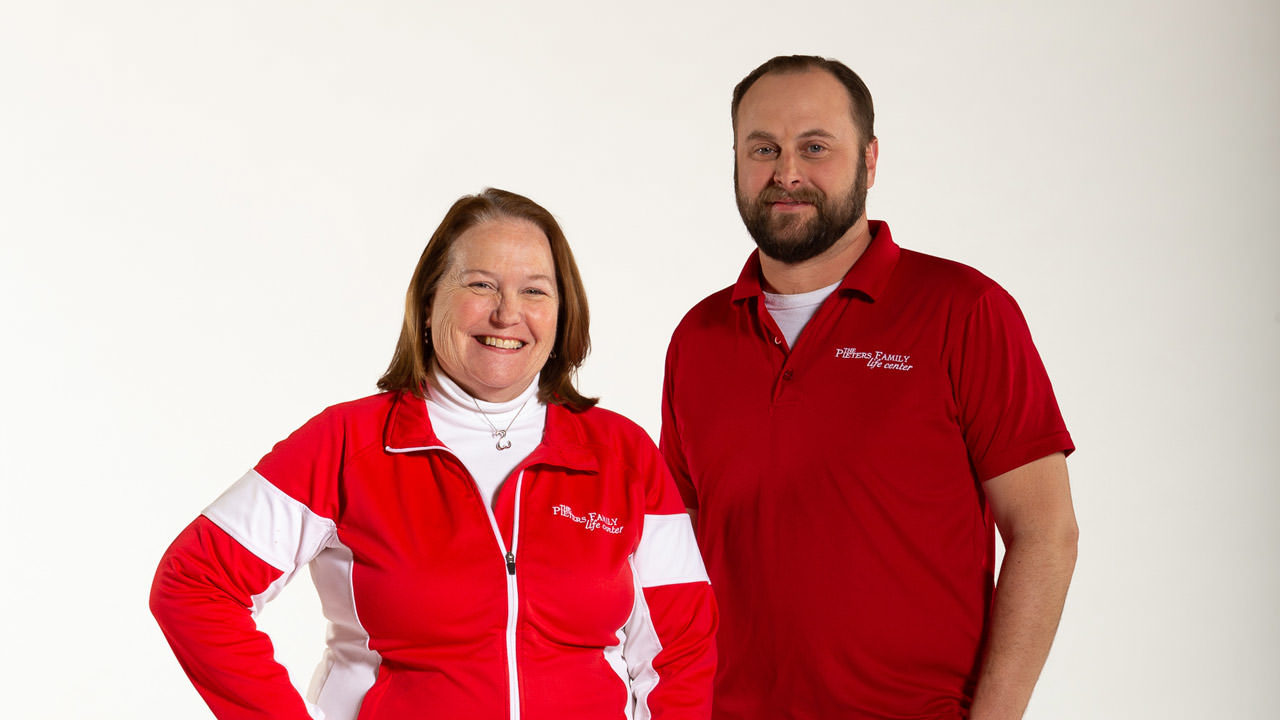 Pieters Family Life Center
Meet the Staff
Learn more about our talented staff and how they can serve you.
Maria Rosa Capozzolo, M.A., CCC-SLP/L
Maria Rosa has been a speech pathologist at Heritage Christian Services for eight years. In addition to traditional speech therapy and swallow evaluations, she collaborates with several therapists to offer community programs, including a social interaction class through DiscoverYOU, ballroom dance lessons for people with Parkinson's, speech/music class for preschoolers, sign language courses, and dysphagia and communication courses for people with multiple sclerosis or Alzheimer's. Most recently, her focus has shifted to assisting with set up and use of iPads. She enjoys supporting people at Heritage Christian Services sites with using their iPads as a communication tool. She has also worked with the Employment Alliance to use technology to promote independence in the workplace.
Sara Corona, M.S., ATR-BC, LCAT
Sara completed her B.F.A. in illustration and graphic design at Cazenovia College and her M.S. in art therapy at Nazareth College. She is a board-certified and licensed art therapist who specializes in providing individual and group art therapy to children and adults with developmental disabilities, including those on the autism spectrum. She also has experience working with people with disabilities including multiple sclerosis and traumatic brain injury. Sara enjoys using the unique approaches of art therapy to help people overcome various life challenges.
Lauren Faggiano, M.S., MT-BC, LCAT
Lauren received her Bachelor of Science in music therapy from SUNY Fredonia and her master's degree in creative arts therapy from Nazareth College. She has worked in settings that include early intervention pre-school and adolescent psych. She has also worked with adults with developmental disabilities and facilitated focus groups designed for people who have Alzheimer's and adults with HIV. Her therapeutic approach is person-centered and often incorporates improvisation. She was a host for the 2017 Mid-Atlantic Therapy Conference in Rochester, NY, then became the vice president-elect for conference planning. When Lauren isn't practicing music therapy, she loves spending time with her children and husband. She also performs music in a variety of settings, has released four studio CDs and is often playing music with her band, Lauren and the Good Souls.
Stephanie Hawkins, M.A., CCC-SLP/L
With a Master of Arts in speech language pathology, Stephanie began her career in the schools, providing speech/language therapy to children in grades K-6. She came to Heritage Christian Services in 2005 and has found her niche working with adults who have developmental disabilities. Stephanie is especially passionate about sign language, adaptive technology for communication, and teaching. She has taught a sign language class for Heritage employees and the community, as well as classes on dysphagia (swallowing disorders), communication, and using the iPad for augmentative and alternative communication.
Erin L. Hogan, M.S. CCC-SLP/L
Erin, who has a Master of Science in speech language pathology, began her career in the hospital setting, providing dysphagia and speech/language treatment. She came to Heritage Christian Services in 2001, finding her passion in working with adults who have developmental disabilities. Erin has 11 years of experience working with assistive communication devices, swallowing disorders and a range of speech/language disorders. Her particular area of passion lies with treatment and management of swallowing disorders.
Andrew Little, Pieters Family Life Center Director
Andrew is the director of the Pieters Family Life Center. He has been with Heritage Christian Services for 20 years and has been the director since its inception in 2008. Andrew enjoys meeting all the different people who come to the Pieters Family Life Center. Please stop by his office and say hi.
Shannon Seddon, M.A., BC-DMT-LCAT
Shannon received her bachelor's degree in performing arts from Wells College and completed her master's degree in dance/movement therapy and counseling from Antioch University New England. Dance has been a large part of Shannon's life since she was very young, and she is thrilled to share her love of dance to help people overcome life challenges. Recognizing the unique needs of each person, Shannon works with a person-centered approach.  Since practicing dance/movement therapy, she has gained experience working with adults and children with developmental and intellectual disabilities, autism spectrum disorder, Alzheimer's disease, Parkinson's disease, multiple sclerosis and traumatic brain injury.